WELCOME

We retired this website in 2019. However, there's still some useful info, a tour archive, press links, and a few tracks to listen to.

For the most up-to-date info, check out our Facebook page.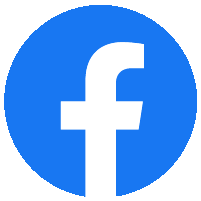 SUMMER 2022

Thursday, June 30, 2022
Santa Fe, New Mexico
Santa Fe Summer Scene

Sunday, July 3, 2022
Taos, New Mexico
The Taos Roundup

Saturday, July 9, 2022
Taos, New Mexico
Taos Country Club
Mid-Summer Golf Classic

Saturday, July 16, 2022
Albuquerque, New Mexico
Marble Brewery Downtown

Thursday, July 30, 2022
Santa Fe, New Mexico
Ponderosa Days
INFO AND TICKETS

Sunday, August 7, 2022
Eagle Nest, New Mexico
Eaglefest!

Saturday, August 13, 2022
Taos, New Mexico
Sagebrush Cantina

Thursday, August 25, 2022
Taos, New Mexico
Taos Plaza Live







ABOUT THE BAND

Last to Know is: Scott Barady on percussion, Howie Roemer on keyboards, Randy Morris on drums and vocals, Curt West on bass, Dan Irion on mandolin and vocals, and Tom Pryor on guitar, pedal steel, and vocals.

Last to Know is a six-piece band blending the heartiest world rhythms with jam-band passion, while muddying the lines between Americana roots music, disco, funk and bluegrass.

LTK has shared the bill with Hot Buttered Rum String Band, The Motet, Buckwheat Zydeco, Culture, The Vince Herman Trio, The Skatalites, and Leftover Salmon. They have played the Main Stage at the annual Taos Solar Music Festival - a stage graced by Los Lobos, Michael Franti and Spearhead, String Cheese Incident, Richard Thompson, New Monsoon, Michelle Shocked, Big Head Todd and the Monsters, Harry Belafonte, and Leo Kottke, among others.

The band has performed at several other festivals including Silverton Jamboree, Crestone Music Festival, Alibi Spring Crawl in downtown Albuquerque, the Santa Fe Thirsty Ear Festival, and the Dreamtime Festival. Based in Taos, New Mexico, Last to Know has been together, writing and performing since 1999.

LTK is discofunkgrass.